HP Teradici is the inventor of the PCoIP remote display protocol and develops the Engineering Emmy-Award-winning HP Anyware (formerly Teradici CAS) to deliver the best virtual and remote desktop experience in the world.
Have you ever wondered what it takes to design a beautiful building, a more aerodynamic car, or even the shape of the screen you're reading this post from?

3D design typically requires many people collaborating across teams, from concept, through to prototype and manufacture. These complex 3D assets take shape as designers work together, often from different locations, using powerful software applications running on different types of machines. The one constant you can count on is that, at the heart of these Architecture, Engineering and Construction (AEC) industries, there's an ever-increasing expectation for accuracy and realism, whether it be a photorealistic visualization of a building complex or precision structural design simulation.
Technology plays a key role in enabling teams to collaborate from anywhere and is having a lasting impact on design workflows. Teradici remote workstation technology was embraced by the Engineering industry more than ten years ago for applications used in aerospace and automotive design. More recently, Teradici Cloud Access Software is also being used to accelerate the safety inspections of bridges and other infrastructure using 3D modeling and cloud computing resources. And our PCoIP technology keeps valuable IP secure, while allowing designers to centralize their huge array of design assets in one location and work on them from anywhere. No transferring files. Our software is designed for interactive, graphics-intensive applications like CAD, where users demand photo-realism, crystal clear wire-framing, and seamless interactivity.
Today, working alongside NVIDIA, the global leader in high performance computing and visualization using GPUs, Teradici is providing designers in AEC industries with the means to accelerate and simulate workflows – regardless of location -- as they bring new creative projects to life.
Taking collaboration to the next level
How we work, collaborate and consume information has changed dramatically in the last year, with most of us working from home offices. As this recent Architecture Magazine article points out, these changes will have a lasting effect, and technology providers are stepping up to help. For example, NVIDIA recently introduced NVIDIA OmniverseTM, an open platform for virtual collaboration and real-time photorealistic simulation, where creators can collaborate in real time for enhanced creativity and productivity. Using Universal Scene Description (USD) and NVIDIA RTX technology, Omniverse allows simultaneous collaboration across multiple users to accelerate design visualization workflows. And, with many of those users now working remotely, they can leverage Teradici Cloud Access Software to securely connect to their work with the performance they need.
"With Teradici Cloud Access Software, the NVIDIA Omniverse collaborative experience can be seamlessly delivered to any device, anywhere. PCoIP technology ensures architects, designers, and engineers will be able to work securely and efficiently with the photo-realism and seamless interactivity their work demands."

- Richard Kerris, Industry GM for Omniverse, NVIDIA
The Omniverse platform includes Omniverse View, a purpose-built application designed specifically to accelerate and visualize AEC workflows. By working alongside engineering design and CAD applications, View provides a physically accurate and interactive viewport which enables visualization of scenes shared between multiple applications. Rendering performance can scale over multiple NVIDIA GPUs or multiple nodes to provide real-time ray traced results with extremely large visualizations and scenes. Omniverse View is a breakthrough AEC industry application, enabling real-time compilation of very large scenes live-linked to multiple simultaneous users, each running a different application.
Working better, faster, stronger
Although the work environment may have changed, the demands of the job have not. The right remote desktop setup is critical for maintaining productivity, especially for those in AEC. Teradici Cloud Access Software supports specialized tools, such as Wacom devices. It also works seamlessly with NVIDIA RTX technology to deliver graphics-intensive applications. Our latest PCoIP feature enhancements offer uncompromised 4K/UHD throughput and intelligent usage of CPU and GPU encoder resources. Learn more about our recently announced Auto-Offload feature that finds the perfect balance between image fidelity, CPU utilization and network efficiency every time:
Download the free CAS for Omniverse AEC deployment guide
Sign up & download Omniverse Open Beta at nvidia.com/omniverse
Learn more about NVIDIA Omniverse in this AEC briefcase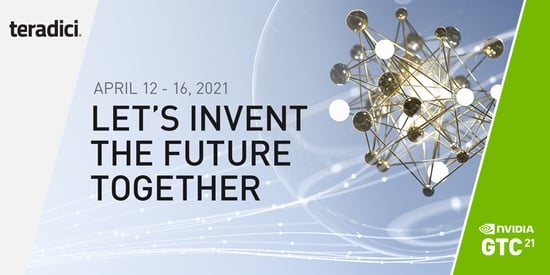 Connect with Teradici and NVIDIA to talk about how your organization can benefit from Cloud Access Software and Omniverse.
Schedule a meeting with us by contacting Stephen Lyle at Teradici.
HP Teradici
HP Teradici is the inventor of the PCoIP remote display protocol and develops the Engineering Emmy-Award-winning HP Anyware (formerly Teradici CAS) to deliver the best virtual and remote desktop experience in the world.