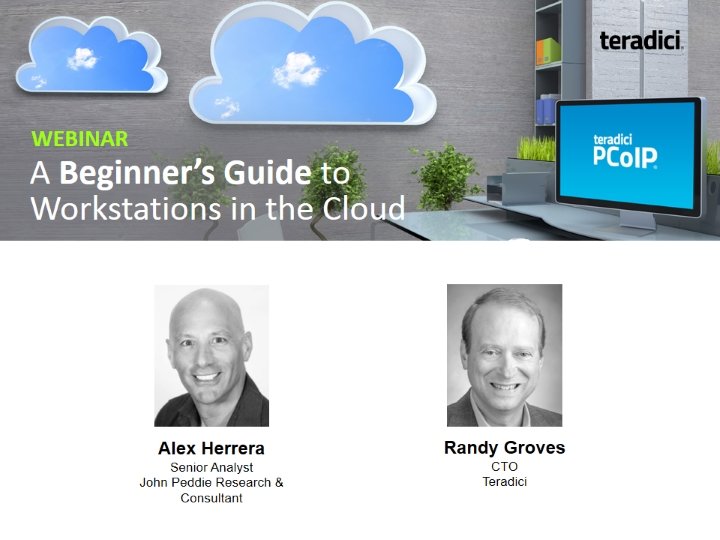 ---
Join us on July 19th, 2016 for an upcoming webinar, "A Beginner's Guide to Workstations in the Cloud," where we will be discussing how you can leverage the cloud to solve common IT headaches and to create a more flexible and innovative organization.
The days of ensuring each designer has their workstation under their desk is becoming less the norm. Many organizations, particularly media and entertainment as well as architecture and engineering, are considering leveraging the cloud to provide workstations to solve common IT problems resulting from big data sets, a dispersed and flexible workforce as well as increasing concern for data security.
In this webinar, Alex Herrera, a senior analyst with Jon Peddie Research, and Randy Groves, CTO here at Teradici, will be discussing how you can develop an IT strategy to deploy and support a secure cloud model, where pay-as-you-go is the norm.