---

Teradici exhibited at Cloud Expo Europe Frankfurt (#CEEF16) last week, where we showcased our new Alta PCoIP Zero Clients and Cloud Access Software. Companies considering moving their desktops, workstations, applications or workloads to the cloud, dropped by to speak with our PCoIP experts and get a live demonstration of PCoIP technologies for the cloud. We had great discussions around PCoIP Zero Clients, cloud migration and how to deliver a rich, uncompromised user experience across any public, private or hybrid cloud deployment.
Teradici at Cloud Expo Europe
Visitors stopped by the booth to see how PCoIP technology can help enterprises realize the potential of the cloud!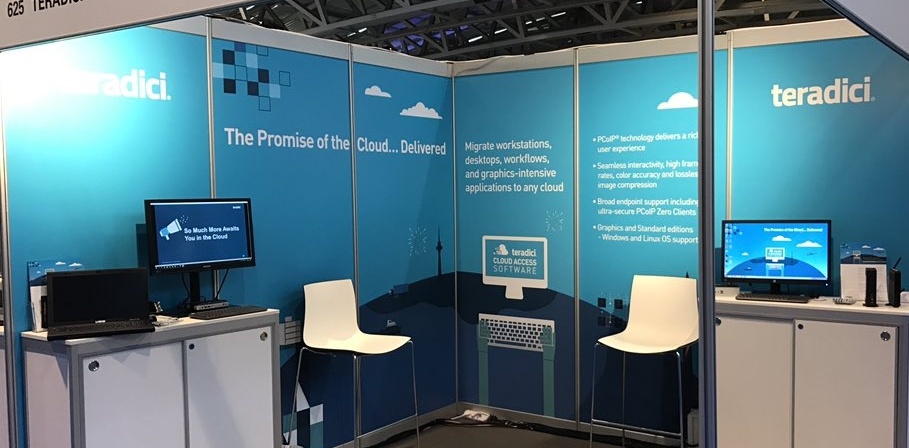 ---
Talking 'Cloud Migration' with #CEEF16 Attendees
On November 24th, Martin Traute, Teradici Regional Manager Central & Eastern Europe, presented "How to ensure a seamless migration to the Cloud" or as delivered in German, "Nahtlose Migration von Applikationen, Desktops und Workstations in die Cloud."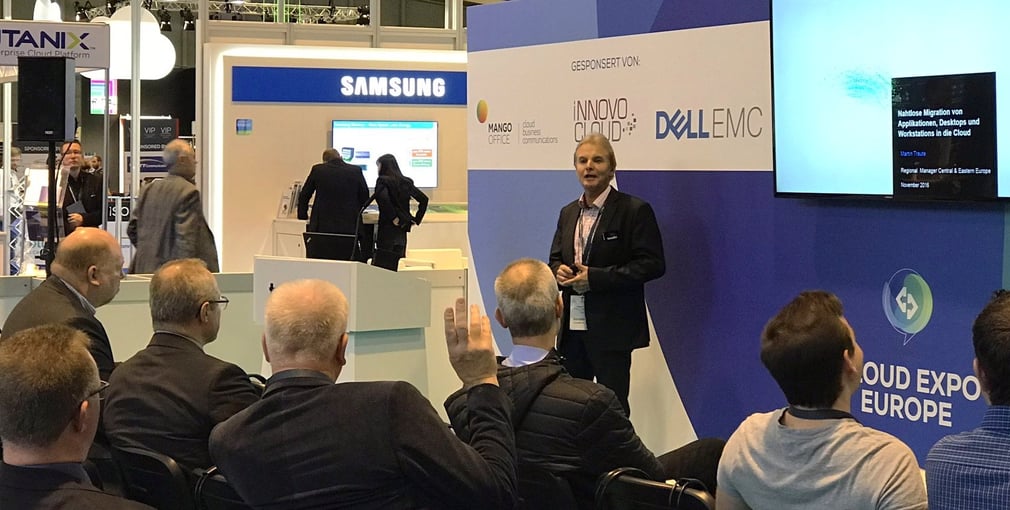 The presentation focused on how Teradici PCoIP technology was designed to be hypervisor agnostic, to work on all public, private and on-premise cloud deployments. We built PCoIP to be multi-codec, to dynamically choose the best codec for each kind of need, even on a single workspace. And we will continue to innovate with products such as our new Cloud Access Software and our new Alta PCoIP Zero Clients (featuring WiFi, dual 4K monitors, USB 3.0, DisplayPort or HDMI, and a new laptop form factor), to ensure a great user experience from the cloud.
For those that missed this (and also understand German), here are Martin's presentation slides: