---
The Media & Entertainment industry is evolving fast.
Under pressure to quickly produce increasingly complex content under the most stringent security protocols, VFX houses are looking for new ways to keep up. By moving graphics workloads away from traditional workstations, many companies are beginning to realize that the cloud provides the security and flexibility that they're looking for.

Last month in Vancouver, Google hosted "Accelerating Rendering Workloads with Google Cloud", an event focused on this evolution in the Media & Entertainment industry.
A wide range of topics were covered at the two-day event: Google Cloud Platform rendering infrastructure, hybrid rendering solutions, and feature film specific studio security. At the forefront of these discussions, however, was hosting graphics-intensive workloads in the cloud.
Cloud Access Software was presented as a key part of Google's GPU-accelerated cloud solution. Cloud Access Software allows Media and Entertainment companies to securely visualize and interact with media workloads from anywhere. Customers can trial Cloud Access Software on the Google Cloud Platform.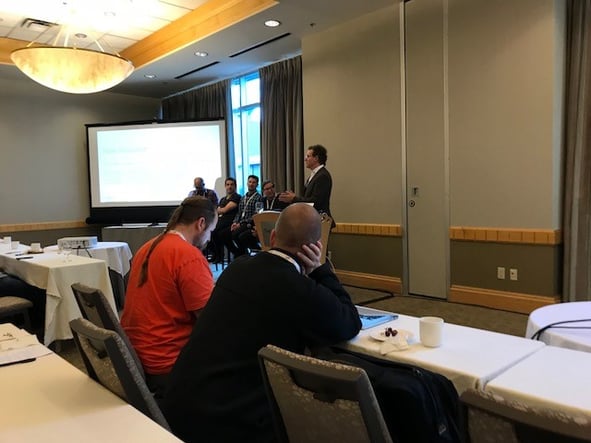 The panel at the "Accelerating Rendering Workloads with Google Cloud" event
As demonstrated at the event, the benefits of moving to the cloud for Media & Entertainment companies are endless (enhanced security, superior remote user experience, etc). And with today's ever-changing landscape, it's imperative to keep up. Google and Teradici are offering solutions that will not only help companies keep up with the evolution, but to excel and reap the benefits that cloud computing has to offer.
Teradici Cloud Access Software is available as a 60-day trial and as an annual subscription through Teradici and its resellers and supports other host environments.