HP Anyware is the enterprise software that IT needs to keep people and teams productive with secure access to their digital workspaces from any mix of infrastructure (cloud, data center, edge, workstation) and end-user device (PC, Mac, laptop, tablet, thin and zero client), anywhere.
HP has delivered more flexibility and security features for hybrid workers with the 23.04 HP Anyware software release. The latest release of HP Anyware, based on pioneering PC-over-IP (PCoIP®) technology, includes enhanced multi-user collaboration, and Federated Authentication with Single Sign-On (SSO) functionality.
IT administrators will also benefit from updates to Anyware Manager, the HP management plane that allows them to efficiently configure, manage and monitor the brokering of remote workstations for end users.
This post provides an inside look into the latest updates to HP Anyware, Anyware Manager, and what you can expect from future releases.
Improve productivity with multi-user collaboration features from HP Anyware
Collaboration has been a hot-button issue since hybrid work became ubiquitous across industries. It's been a challenge for users to collaborate in real-time when they aren't physically in the same place.
HP Anyware* made strides to improve collaboration for our users last year and we've continued to innovate according to our customers' needs. With the 23.04 release, HP Anyware now includes the ability to collaborate with multiple users.
Alongside the session owner, five collaborators will be able to join a real-time collaboration session. All the session owner needs is a single invitation link to send to all five collaborators. If a collaborator drops out of the session, a new collaborator can be added using that same invite.
All the collaborators in a session will experience the same level of performance, including near-perfect color accuracy and text clarity even for the most graphics-intensive use cases. The session owner can give edit control permissions to all or some of the users—if they have permissions, collaborators can then take control of the keyboard and mouse during the session.
Collaboration is available on Windows®, Linux® and MacOS® devices. In fact, HP Anyware continues to be the premier digital workspaces solution for Mac users by keeping pace with Apple updates. Last year, we announced additional support for Mac devices with M1 chips. Now, Mac systems with M1 and M2 chips are fully compatible with HP Anyware on both the host and client sides, with full access to PCoIP Ultra® features, such as:
HP Anyware multi-person real-time collaboration

Next generation image fidelity and framerate
HP Anyware now includes additional peripheral support for Tangent Panels used for color grading. See the complete list of Tangent Panel support here.
No matter which operating system users are working on, they can collaborate with each other in real-time and from virtually anywhere with HP Anyware*.
Anyware Manager advances authentication and monitoring capabilities
Anyware Manager, the brokering system in HP Anyware included with Anyware subscription plans, has been equipped with multi-factor authentication (MFA) for many years now. We have now added federated user authentication, enabling organizations to use an Identity Provider (IdP) as the source to verify identity and to authenticate a user to their Windows desktop with single sign on.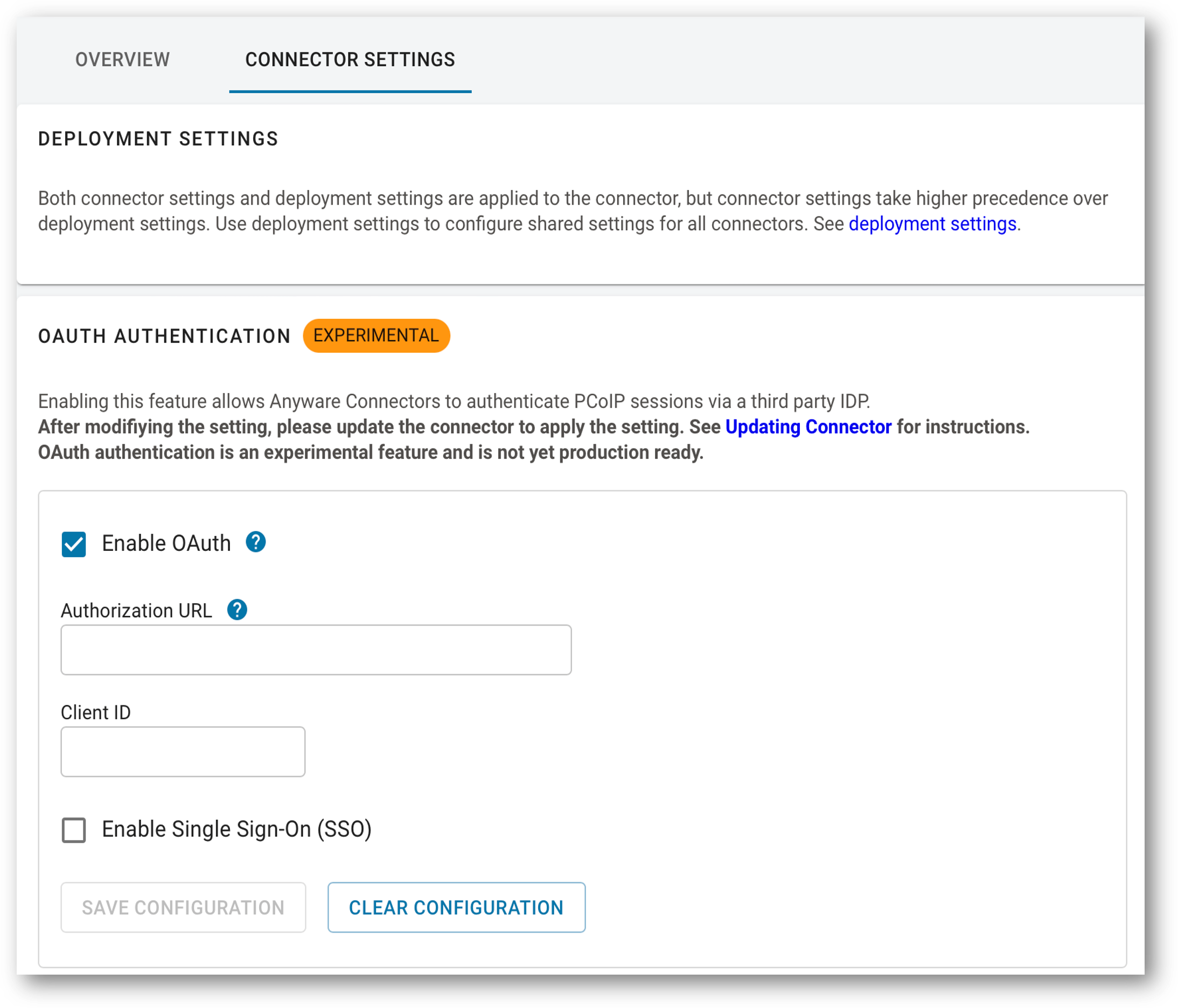 In 2022, HP Anyware introduced Anyware Monitor to improve the monitoring and management of sessions, with additional improvements added in follow up releases such as bulk installations. Anyware Monitor allows a smoother shared workstation experience by logging users off gracefully and readying the machine for a new user. You can see the Anyware Monitor in action below.
For IT teams building proof of concepts to show their chief information security officer (CISO), Anyware Manager adds support for connections with Active Directory via the LDAP protocol. This addition simplifies required prerequisites during installation and configuration and is recommended to use for testing purposes. The HP Anyware team will always recommend the highest levels of security, but customers are given the option to choose.

For users with Z workstations that have dual network interface cards (NIC), Anyware Manager now allows alternate hostname provisions for Intel® AMT workflows. Admins can configure two different names for dual instances on a single device.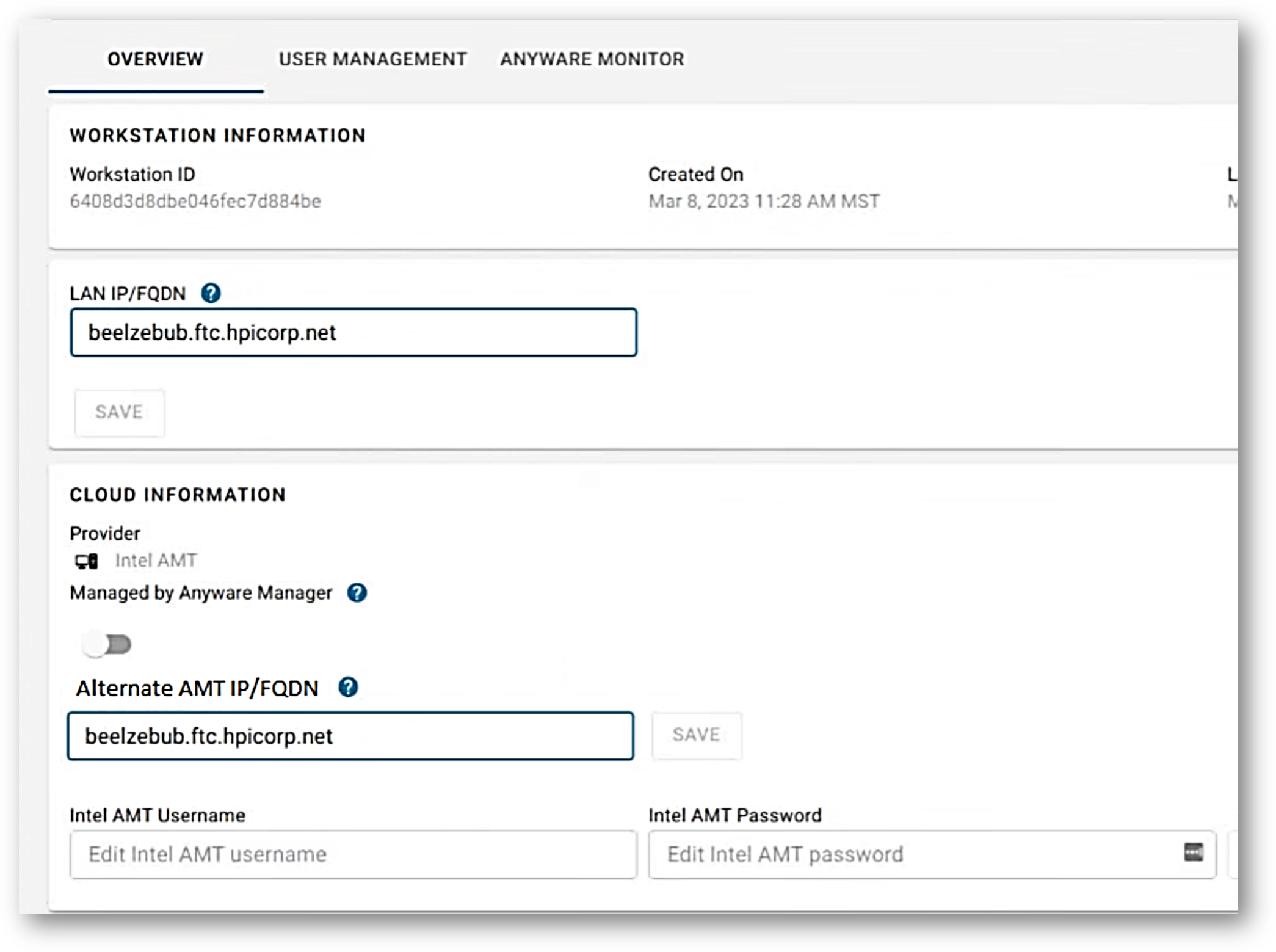 Also available with the 23.04 release is the Linux® RHEL and Rocky connector for dark site deployments that are air gapped. Additionally, the full HP Anyware solution, with Anyware Manager and Connector, is now ready for dark site installation.
More exciting enhancements coming in the next few months
The HP Anyware team is dedicated to listening to our customers and innovating based on users' needs. New features and functionality are always in the works.
We plan to roll out Federated user authentication (OAuth2) with Single Sign-On for more operating systems, including Linux hosts, in a few short months, along with extended functionality in collaboration.
New HP Anyware features are planned to be added soon, and you can be the first to learn about them by signing up for updates. If you're an existing Anyware customer, get early access to beta releases here.
Improve hybrid security and workflows with HP Anyware
Security and performance in hybrid work environments can be a challenge but with HP Anyware, IT admins can quickly and easily deploy a digital workspaces solution that is safe to use from wherever employees have a network connection. HP Anyware's compatibility with multiple operating systems, end-point devices and peripherals makes it the ideal solution for flexible workers who use graphics-intensive applications regularly or simply office-based applications as well.
Learn more about how HP Anyware has benefited companies in a variety of industries by reading our newest customer stories. Find out how to deploy HP Anyware for your business needs by contacting and HP Anyware sales team. Join our on-demand webinar where our product managers share more information about the HP Anyware and Anyware Manager roadmap.
Disclaimers:
HP Anyware requires network access.

HP Anyware supports Windows®, Linux® and MacOS® host environments and Window, Linux, MacOS, iOS®, Android®, and Chrome OS® end-user devices. For more on the system requirements for installing HP Anyware, refer to the Admin Guides at:

https://docs.teradici.com/find/product/hp-anyware

.

HP Anyware is based on the Teradici CAS software and licensing platform and is available through a 1- and 3-year subscription. HP Anyware subscriptions are based on the number of concurrent PCoIP connections used (pay for the number of host connections, not the software) with a minimum order quantity of 5. HP Anyware subscriptions gives you a license key to activate a connection to a hosted desktop as well as support and updates to the PCoIP Agents, PCoIP Clients and the Anyware Manager available for download here:

https://docs.teradici.com/find/product/hp-anyware

. For a limited time, an HP Anyware subscription also includes access and support for ZCentral Remote Boost and ZCentral Connect and is available for purchase through an HP Teradici seller or by contacting sales at:

hp.com/Anyware
HP Anyware team
HP Anyware is the enterprise software that IT needs to keep people and teams productive with secure access to their digital workspaces from any mix of infrastructure (cloud, data center, edge, workstation) and end-user device (PC, Mac, laptop, tablet, thin and zero client), anywhere.