---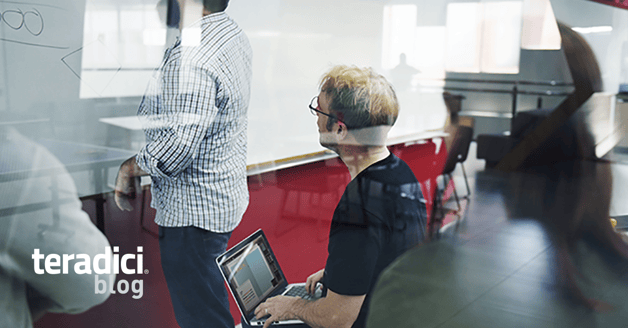 Two jam-packed sessions were recently held at a local studio in Vancouver, BC, exploring virtual workstations for VFX and graphics-intensive workloads using Amazon Web Services (AWS). This was a jointly-hosted workshop between the Thinkbox team at AWS, Teradici, and Sohonet and was solely dedicated to IT decision makers in M&E.
Audience members were presented the ideal ecosystem of hardware, software, and network service and shown how impactful visualizing data in the cloud could be for post-production studios.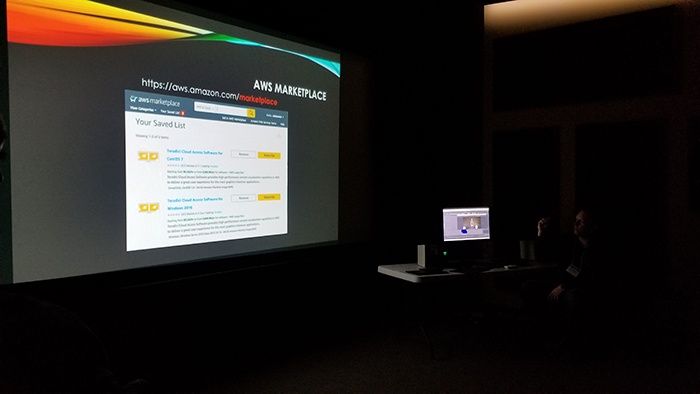 Highlights:
Amazon demonstrated Teradici Cloud Access Software on AWS G3 instances and showed how highly-responsive and seamless the real-time experience could be when interacting with creative suites such as Autodesk MAYA
Sohonet supplied their Direct Connect service to facilitate astoundingly low latency in the region of 10 ms
The above latency and user experience can be achieved even when the workstation is hosted in the cloud – one that is off-site, out-of-country (as supported by AWS)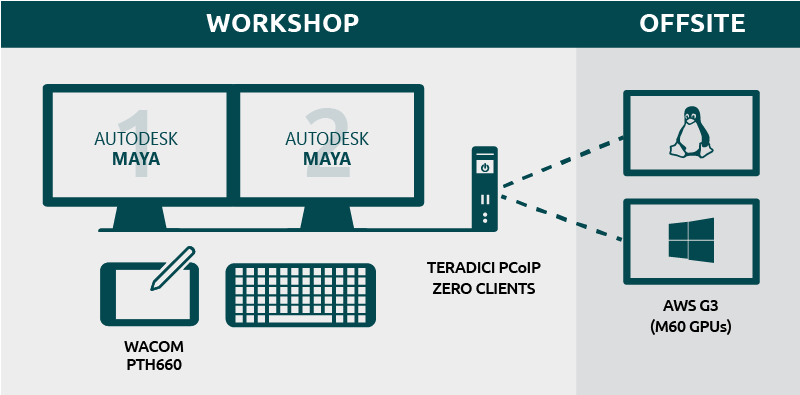 A Teradici PCoIP Zero Client was configured with dual HD monitors, a stereo audio system, and a variety of WACOM tablets including the latest PTH660 model
The WACOM tablets were demonstrated in both Linux and Windows environments and showed great responsiveness
The AWS team also demonstrated the remarkable reduction in render times for an Autodesk MAYA workload rendered using AWS compute resources
Further interest in AWS and Cloud Access Software can also be explored through two Quick Start guides posted online. These walk you through how to deploy an AWS environment with Cloud Access Software for a video-editing environment, including AWS CloudFormation templates.
Future workshops are also being planned in other locations across North America. For further interest, bookmark our Upcoming Events page, or try Cloud Access Software today by getting in touch with a Teradici PCoIP expert. You can also check out our Media & Entertainment page, which details how PCoIP technology can help you visualize and interact with media workloads from anywhere.