---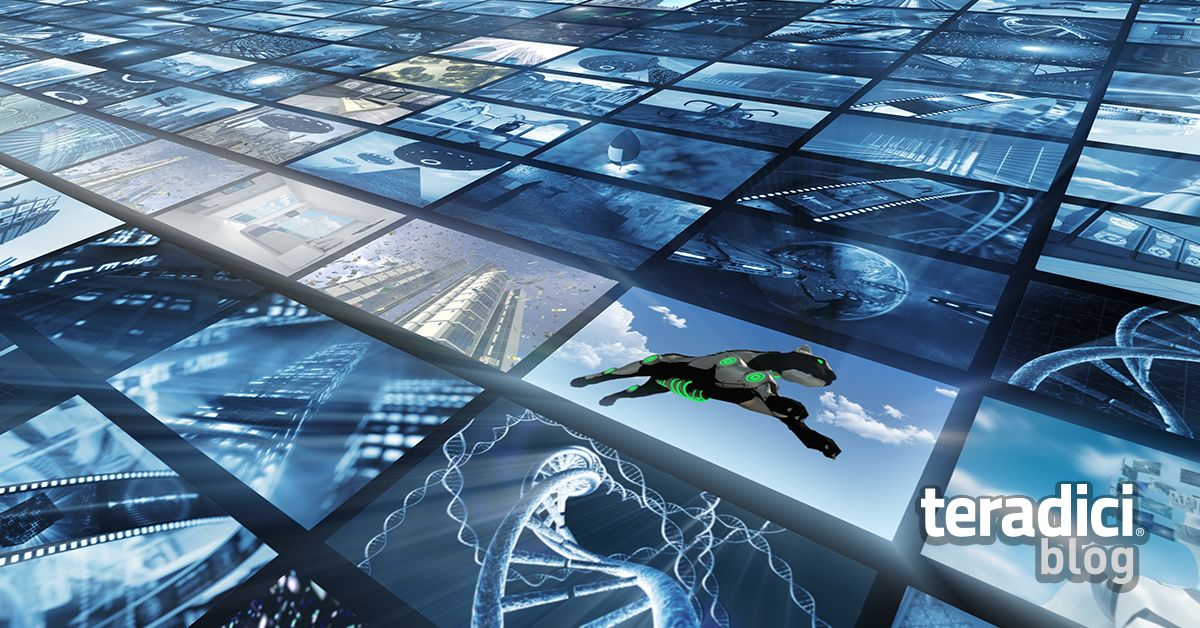 New to virtual workstations? Searching for reasons to adopt the cloud? Or just tired of googling for info on either?

Well you're in luck. We are posting a series of videos providing insight into one of the most compelling use cases for virtual workstation technology. You'll gain an understanding of how Teradici Cloud Access Software enables on-demand scaling of resources and cost efficiencies while meeting the highest compliance standards for content security.
Video #1: PCoIP in action – latency, frame-rate, and network bandwidth

The first of these videos is a bit of a primer to virtual workstations. You may have heard us use words like "seamless" or "effortless" when describing the experience of accessing a virtual workstation outside the office, as enabled by PCoIP technology. Well, now you can see for yourself what that means by watching PCoIP in action as Jonathan Culver, Solution Architect at Teradici, conducts a demonstration at the FMX conference in Stuttgart, Germany.
Jonathan connects to a virtual workstation hosted some 500 km away in Amsterdam and shows how PCoIP enables near-native user experience when working with creative VFX applications like Blender, and peripherals like the latest Wacom tablets. This demonstration also gives you insight into latency, frame-rate, and bandwidth details specific to this scenario - all in a video less than 3 minutes.
---

Video #2: Managing operational costs with Cloud Access Manager
Part 2 of this video series from the FMX conference dives into how Cloud Access Manager - the Teradici software service that simplifies virtual workstation deployments, streamlines management, keeps your data secure, and manages costs related to public cloud consumption.
In under 4 minutes, Jonathan Culver, Solution Architect at Teradici, walks you through the management interface and highlights key features that enable these many benefits.


---

Video #3: PCoIP live in the studio
The final video in this series features Jeremy Smith, Chief Technology Officer, Jellyfish Pictures, speaking to how PCoIP has given them a leg-up in their daily operations.
The acronym "CAM" as mentioned in the video, refers to Cloud Access Manager – the Teradici brokering and provisioning service that comes packaged with Cloud Access Software, enabling highly-scalable and cost-effective Cloud Access Software deployments.
.


We hope you enjoyed this series!

Cloud Access Software is included in the Teradici Cloud Access and Cloud Access Plus Plans. It's also included as a one year trial in the Teradici Desktop Access Plan.