---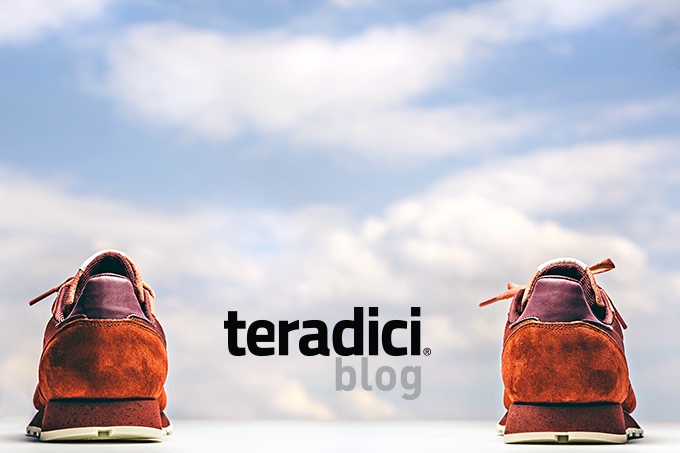 We've prepared a few essential resources that will help start your virtualization journey. We've included important blog posts, videos, and whitepapers that cover key questions and information to consider when determining your virtualization strategy. Read on to learn more...
IBC 2018 wraps up a busy summer of trade shows and demonstrations with much thanks to our many cloud partners. Demonstrations held at IBC were similar to those from previous shows, so if you'd like a quick recap, here are a couple blog posts that capture all the virtualized computing solutions and applications PCoIP is capable of supporting: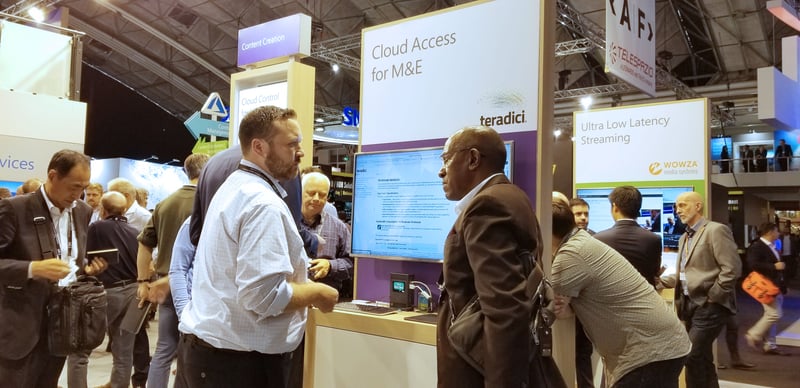 The Microsoft booth at IBC 2018 where we demoed a virtual workstation powered by Azure and Teradici Cloud Access Software.
For those who did get to visit us at a show, you can get in touch with our sales team here. Or if you just need to explore further, we've compiled key resources to help save you some time researching. As you begin your journey to virtualization, know that PCoIP supports both public clouds and private data centers, even hybrid environments.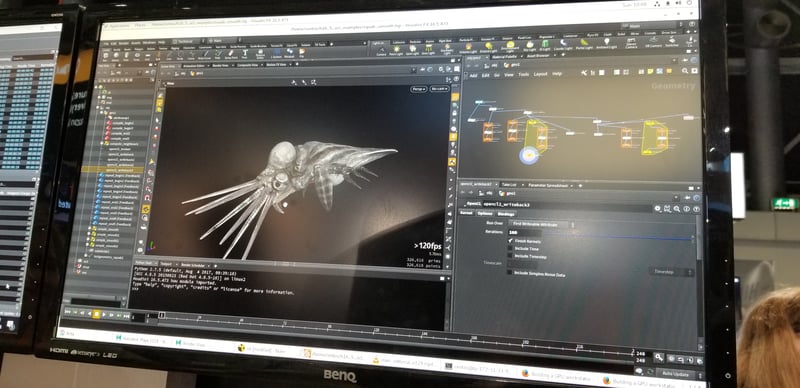 Houdini running on a AWS virtual machine, remoted using Teradici Cloud Access Software

We were presented an overview of Cloud Access Software and a customer use case: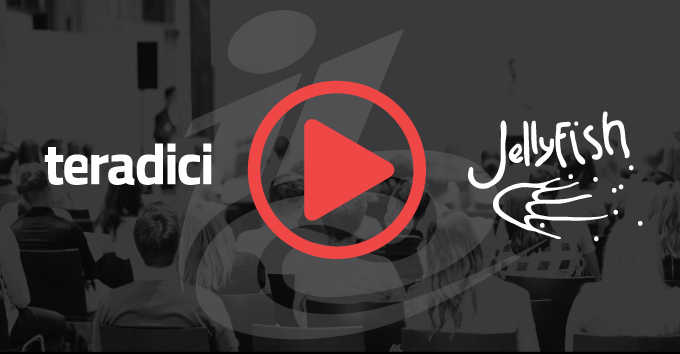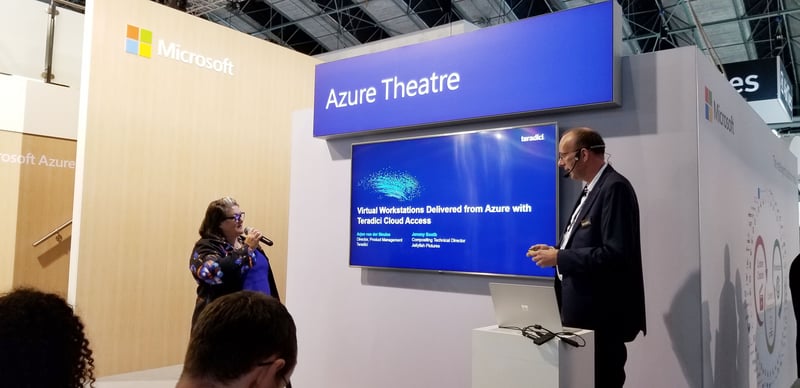 Teradici Product Manager Arjen Van Der Meulen presents a customer use case with Jellyfish Pictures at IBC 2018.
Learn why PCoIP should be a key component of any virtualized computing solution to ensure the highest levels of security and user experience.
Explore what our partners offer:
Companies with ANY cloud or data center can test and try virtualized computing without the heavy investment. Built with PCoIP technology, Cloud Access Software enables you to migrate applications and workloads to where you are centralizing your data – and without costly rewrites.
Understand the TCO and ROI of PCoIP and Cloud Access Software with a Proof of Concept.
Teradici Cloud Access Software is available as a 60-day trial and as an annual subscription through Teradici and its resellers and supports other host environments.