---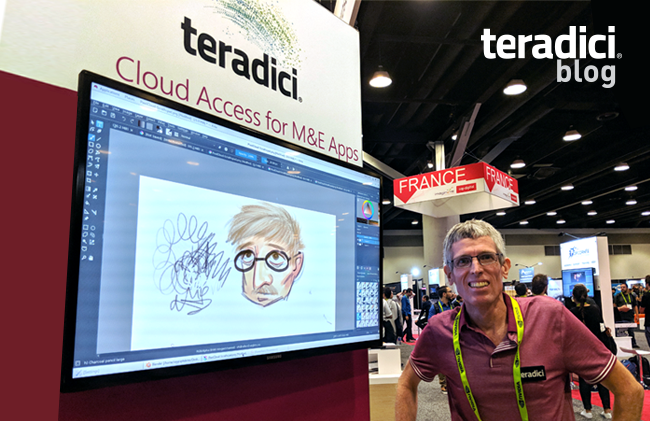 It was a rare treat to have the SIGGRAPH conference take place in our own backyard here in Vancouver and experience locally, the celebration of all-things CG, animation, virtual reality, games, and much, much more. SIGGRAPH started up in 1973 as a result of growing interest in the graphics discipline and has since evolved into a globally recognized event that attracted 16K+ attendees this past August.
Inside the exhibition hall, there was a live demo or rendering almost every few steps – no matter the vendor, topic, or specialization. So for those interested in virtualized computing specifically for media & entertainment, this blog post compiles key demos that offer a glimpse into the diverse ecosystem of hardware and software that Teradici Cloud Access Software is capable of supporting. Many of these demos showcased a latency of 25-30ms (on average) with data traveling between the Vancouver Convention Centre and data centers hosted in Oregon.
With that said, a big thank you to all of our partners for having Teradici and Cloud Access Software play a key role in their demos at SIGGRAPH.

AMD:
AMD spoke to its computing and graphics-processing prowess with the display of its Ryzen Threadripper platform and the remote computing possibilities when used with Teradici PCoIP Zero Clients and Cloud Access Software.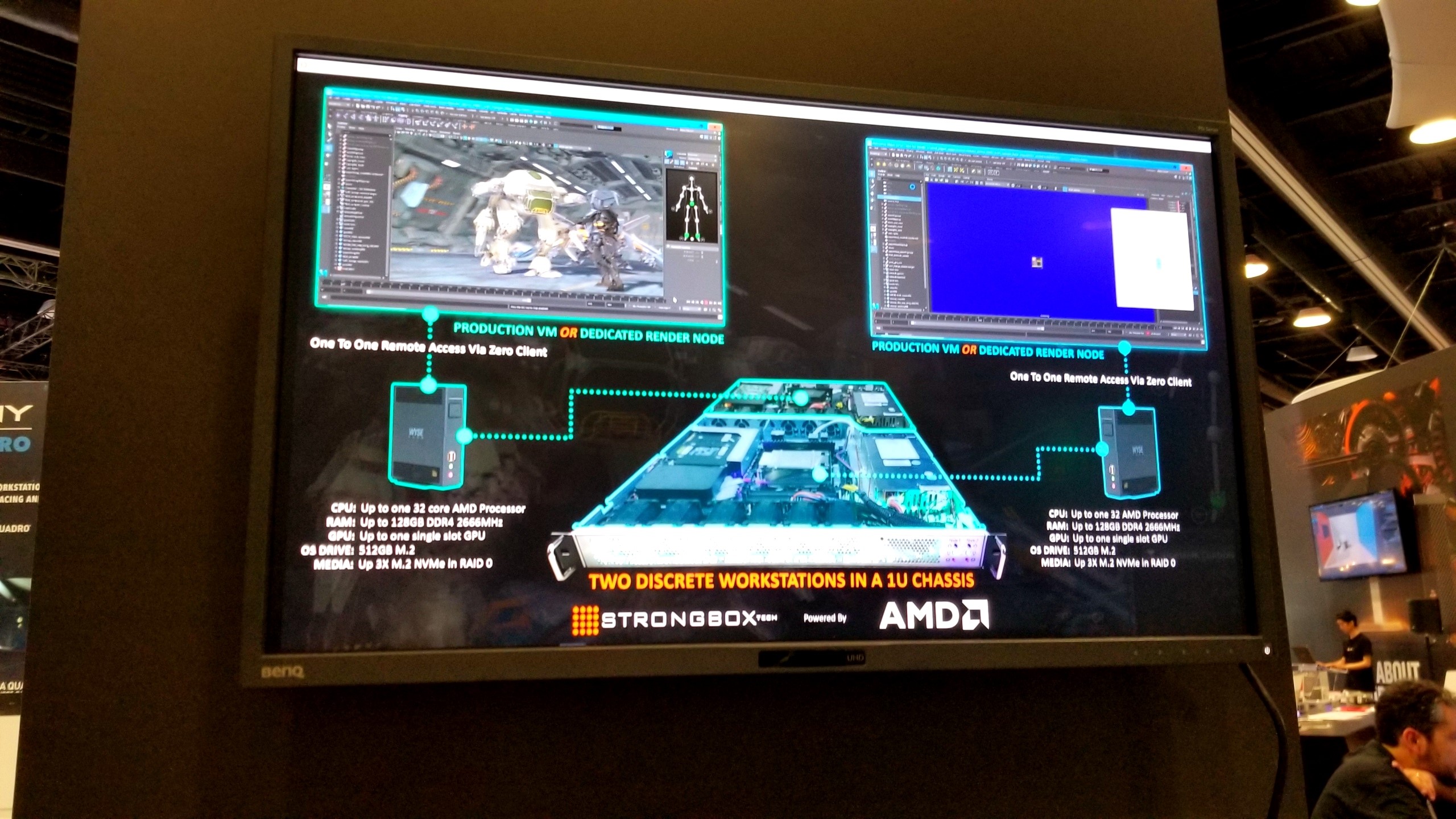 Google Cloud:
Cloud Access Software on Linux was behind the scenes as the key remoting solution to support real-time renderings in Adobe Premiere and Maya. Custom workflows were also built in GCP to burst render with up to 20 P100 GPU instances. A Teradici PCoIP Zero Client served as the endpoint.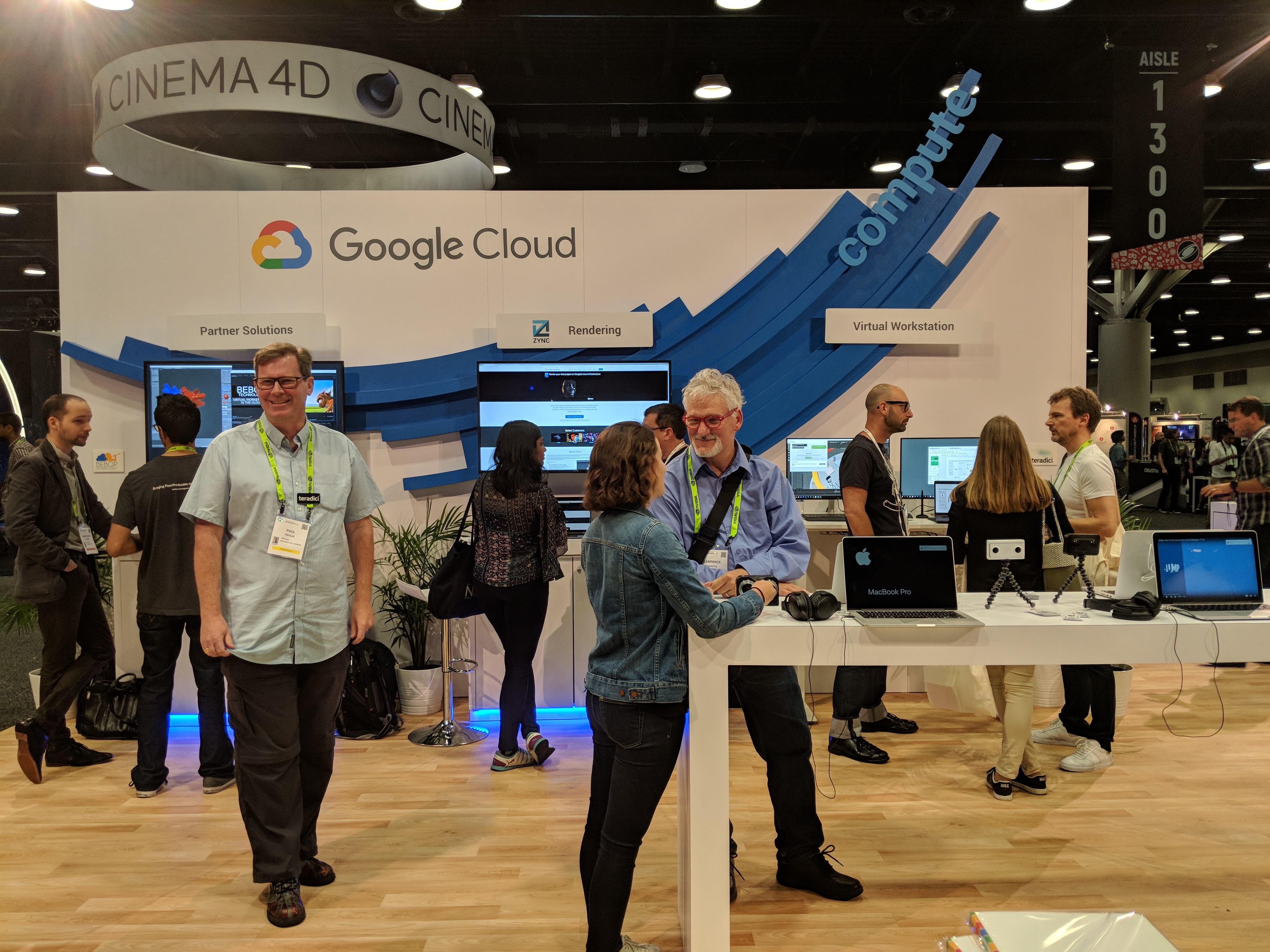 AWS:
A Wacom tablet was paired with Maya and Nuke to demonstrate the high-level of interactivity that is made possible when Cloud Access Software is used as the remoting solution. The AWS team also showed how other industries can benefit from virtualized computing, like engineering, by incorporating a demo of interactive 3D maps created by 3ds Max.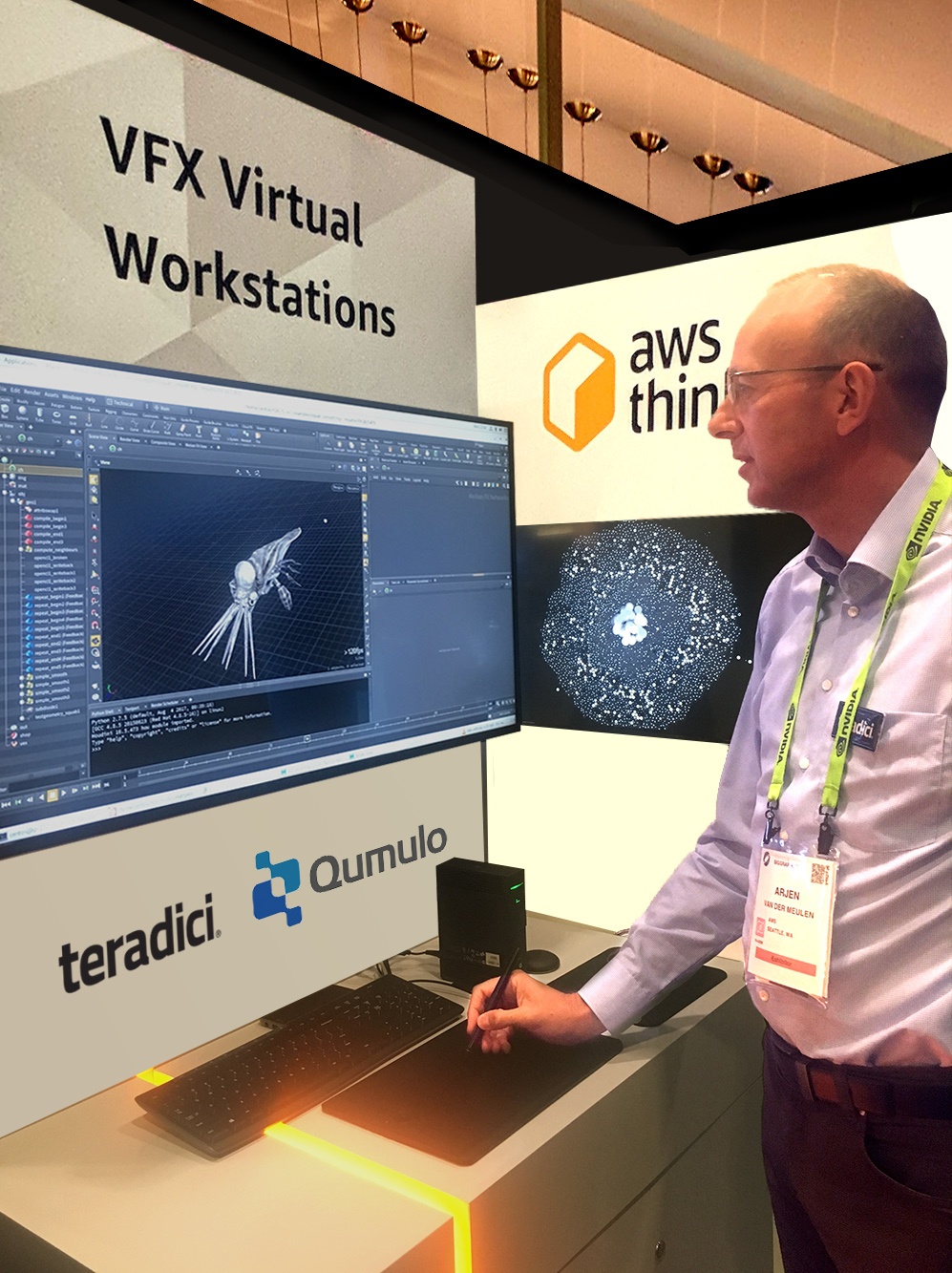 Microsoft Azure:
Windows workstations showed Da Vinci Resolve and NVIDIA Faceworks in action. Linux workstations were also set up to showcase a high-level of interactivity when using a Wacom tablet along with Krita, and Blender for 3D rendering. Cloud Access Software again, worked behind the scenes supporting these real-time demonstrations.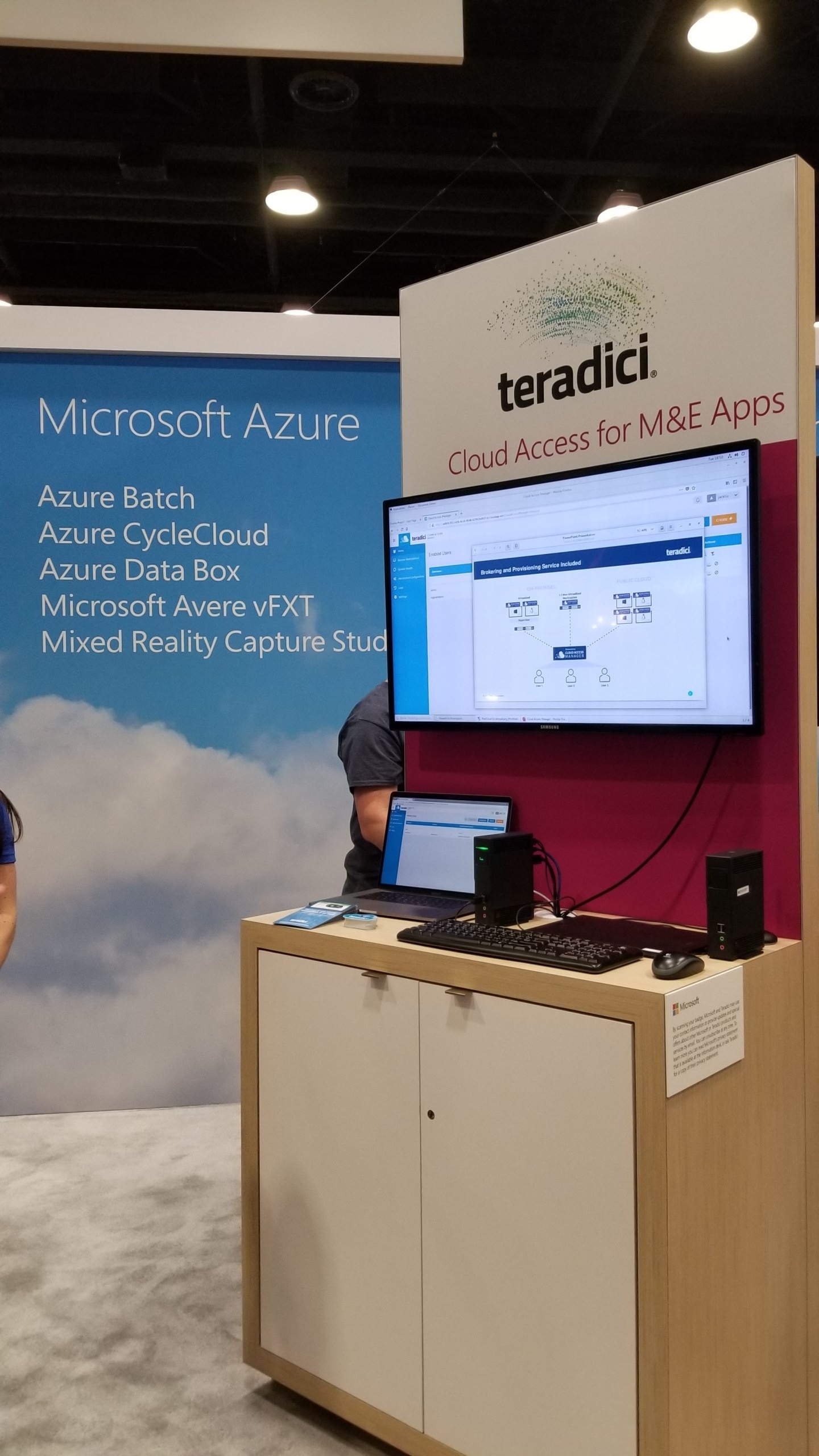 Teradici Cloud Access Software is available as a 60-day trial and as an annual subscription through Teradici and its resellers and supports other host environments.