---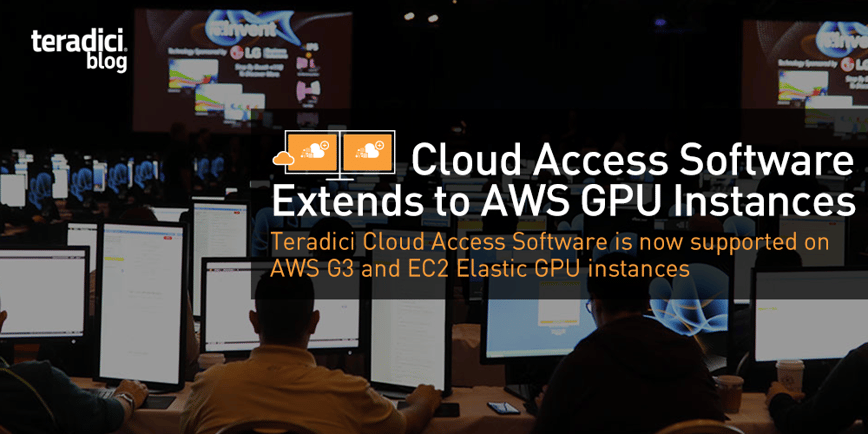 Teradici Cloud Access Software is now supported on AWS G3 and EC2 Elastic GPU instances.
Amazon's recently launched G3 instances power and deliver high performance graphics to mobile devices and desktops, allowing users to render and visualize graphics-intensive applications such as visual effects content, CAD data sets and 3D seismic models.
Amazon EC2 Elastic GPUs provide the ability to address specific price and performance requirements by offering the flexibility to easily attach and detach graphics acceleration to the customized EC2 instances.


With G3 and Elastic GPU instances, AWS customers get a persistent, cloud-based desktop experience that can be accessed from a variety of devices, such as PC and Mac desktops, laptops and tablets.
Quick Access to Rich and Responsive User Experiences
Teradici Cloud Access Software, now supported on both AWS G3 and Elastic GPU instances, uses the PCoIP protocol to enable remote visualization of Windows and Linux applications by using advanced display compression to transmit content as encrypted pixels from the AWS cloud securely to any endpoint device.
Cloud Access Software eliminates the need for large data transfers typically required between physical workstations, providing quick access and a responsive and rich user-experience for interactive applications.
Industries already making use of this remoting technology include Media & Entertainment for video-editing or VFX design in the cloud, as well as Design Manufacturing for virtual CAD workstations. Users can access their applications remotely from laptops, tablets, or ultra-secure PCoIP Zero Clients. Clients are available for Windows, macOS, iOS, Android and Chrome OS.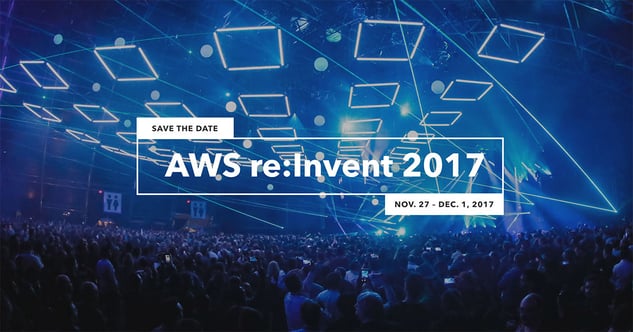 Meet Teradici at AWS re:Invent 2017
Want to see Cloud Access Software in action? Visit our partner, LG (booth 2040) at AWS re:Invent 2017 to see a live demo of Teradici Cloud Access Software and a PCoIP Zero Client visualizing applications hosted on AWS. Or contact sales@teradici.com to set up a meeting at the conference.
And don't forget to check out the AWS hands-on-labs and certification exam center remoted on Amazon WorkSpaces using LG PCoIP Zero Clients!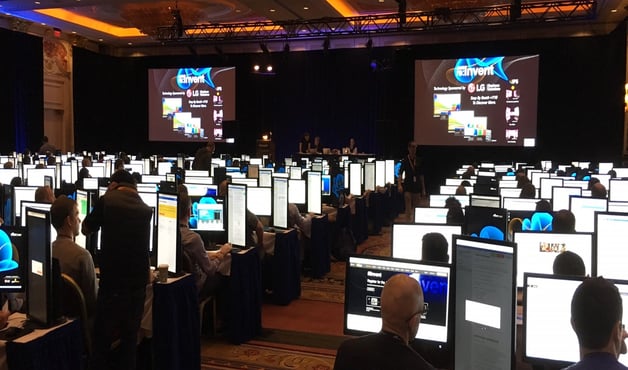 Getting Started with Cloud Access Software
To begin using Teradici Cloud Access Software on Amazon G3 or EC2 Elastic GPUs, prepare your AWS account to ensure you have access to these Amazon instances.
Then request a Cloud Access Software trial license using this link. A PCoIP expert will be in touch to help you get licensing and guidance on installing Cloud Access Software on AWS.
For more information on Cloud Access Software including pricing and specifications, visit https://www.teradici.com/cloud-access-plus