---
---
Fairfield Energy is a UK-focused independent E&P (exploration and production) company, originally launched in 2005, that's now participating in the realignment of North Sea asset ownership. As the company expanded, adding both personnel and offices, the performance of key systems started to lag. Employees began asking for dual monitors, which wasn't supported by existing hardware. Employees working remotely struggled to use the VPN, raising data security concerns. With millions of dollars in valuable data assets, Fairfield Energy was ready for change.
Today, Fairfield employees can access their desktops from anywhere, with no loss in performance, thanks to VDI and Teradici PCoIP technology. Hardware costs are down and because only pixels are transmitted over the network, data remains secure.
In our latest case study, Fairfield Energy: VDI, PCoIP, and GPU technology enables anywhere access to desktops, oil & gas applications, we explore the series of challenges faced by Fairfield Energy in supporting mobility for a broad range of use cases, some of which require expensive industry applications with high-end graphics. Managing desktops at three sites sounds straightforward, unless of course one of those is an oil platform operating in the waters of the North Sea. Simple tasks such as updating software were often slowing down team collaboration or delaying meetings.
---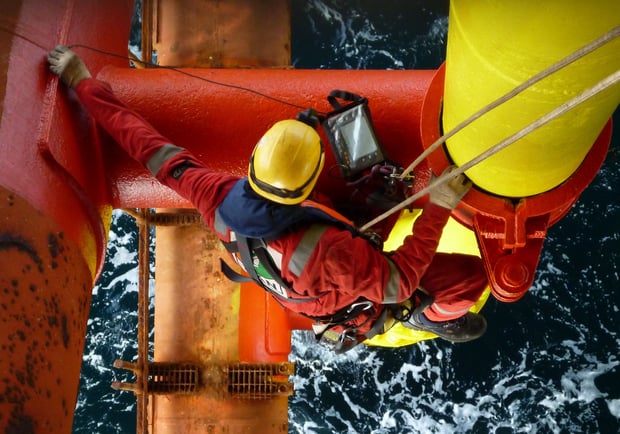 Fairfield Energy rolled out VMware Horizon View, Teradici PCoIP Hardware Accelerator, Teradici Remote Worksation Card, and 220 PCoIP Zero Clients with some amazing results:
Consistent user experience delivered through standard VDI servers that include shared NVIDIA GRID K1 graphics card and Teradici PCoIP Hardware Accelerators
Enhanced performance to provide full resolution, full frame-rate 3D graphics and high definition streaming media using the Teradici PCoIP Remote Workstation Card
Data remains secure since it transfers as encrypted images only, in the form of pixel location information, and is not stored on the endpoint device. All application data remains locked down in the data centre.
Productivity interruptions eliminated. With no operating systems, no codecs and no software to maintain, zero clients represent the easiest to manage endpoints ever invented.
Dual monitors became cost-effective to add, as a PCoIP Zero Client supported two screens
Users managed by tiers based on application requirements and preferences simplifies management and reduces hardware and software costs
Employee device use supported across a variety of endpoints, including laptops, tablets and mobile devices
"PCoIP Zero Clients are on every desk and every conference room at Fairfield Energy. They go home, they travel, and they work in the middle of the ocean!" notes Mark Elvers, IT Manager at Fairfield Energy
If anyone asks, I tell them that VDI and PCoIP technology are truly the way to go. This works across a broad user base – I think it is the right answer for everybody. All companies should take advantage of this technology."
---
To find out more about how Fairfield Energy leveraged Teradici technology to improve the management of devices and the security of data, read the full case study here.
---