---
AWS re:Invent 2018 will take place next week Nov 26-30, 2018 in Las Vegas, Nevada. The show presents an opportunity for participants to attend sessions, chalk talks, workshops, builder sessions, and hackathons that cover AWS core topics and embrace emerging AWS technologies.
Attendees can also check out exhibitor booths. We will be present in the LG booth this year showcasing our leading remoting solution, Cloud Access Software.

We work with key partners like AWS to deliver graphics-intensive applications from the public cloud with lossless image quality and true color accuracy. The Teradici team and our partners are demonstrating Cloud Access Software in the LG booth at AWS re:Invent so you too can see in real-time, how beneficial and effortless this technology can be.


If you're interested in learning more about delivering high-performance apps from the cloud, then come learn more about Cloud Access Software in the LG booth (#2844) at re:Invent.


Teradici team members will be there providing one on one demos that will show you how Teradici Cloud Access Software plays a part in helping you securely access workstations from the AWS cloud from the latest LG clients.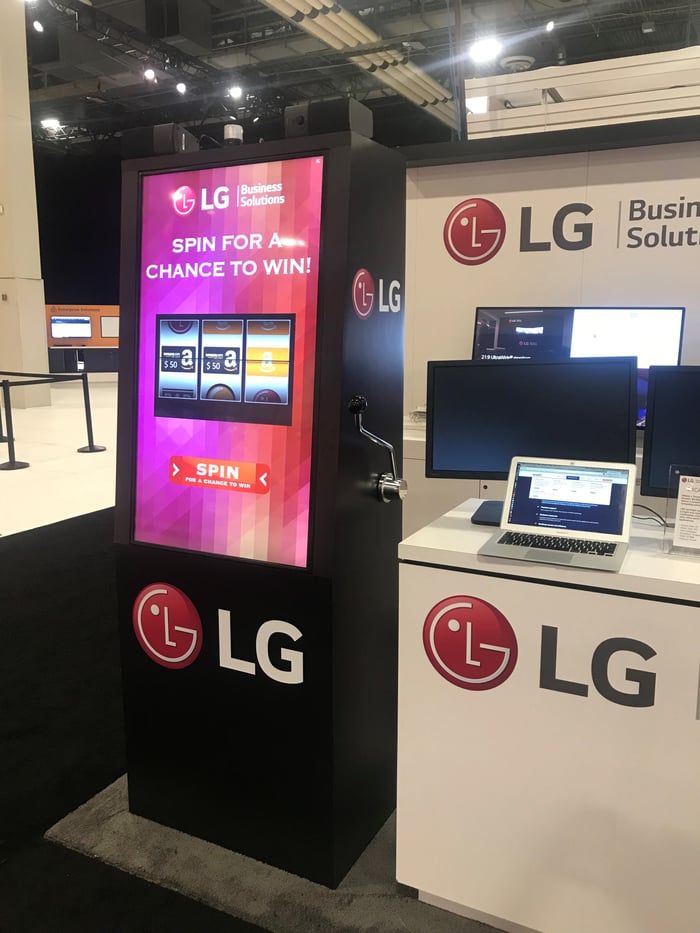 The LG booth at AWS re:Invent 2017, featuring Cloud Access Software
In addition to the Cloud Access Software demos in the LG booth, the team at AWS will be holding informative sessions during the show. Session attendees will learn how to scale their studios, deploy remote desktops for content production, and run studios in the cloud using AWS and Teradici Cloud Access Software.


The AWS sessions that will feature Cloud Access Software are as follows:

VFX Rendering with Amazon EC2 for Windows on AWS with Thinkbox Deadline
Monday, November 26 | 4:00-5:00pm
Speaker: Chhaya Pandey - AWS Principal Product Manager
Studio in the Cloud: Producing Content on AWS
Monday, November 26 | 6:15-7:15pm
Speakers: Mike Owen - AWS Thnkbox SA, Samuel Reid - Head of Technology Untold Studios, Jeff Bell - COO, Producer and Co-Founder Tangent Animation


Scale Your Studio: Rendering with Spot and Deadline on AWS
Tuesday, November 27 | 4:00-5:00pm
Speakers: Chris Bond - Director of Product, Founder AWS Thinkbox, Jason Fotter - CTO and Co Founder, FuseFX


Hands-On: Deploy Remote Graphics Desktops for Content Production
Thursday, November 29 | 11:30am-1:45pm
Speakers: Mark Stephens - Partner SA, Mike Owen - AWS Thnkbox SA
Other Cloud Access Software Demonstrations at re:Invent:

Qumulo - Cloud Access Software VFX demo (Booth #828)

We look forward to seeing you at AWS re:Invent!